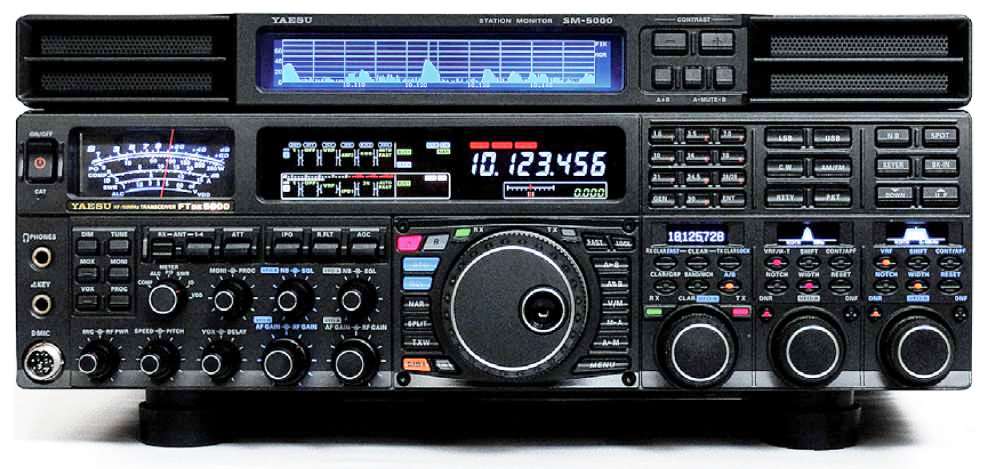 In February the big news in the shack has been the addition of my new favorite radio, the FTDX5000MP. According to Sherwood Engineering this radio has great specs across the board. Its not the best, but it is still in close competition among the best, and I love the way it looks and sounds.
One night I was browsing the used equipment list on Ham Radio Outlet and came across an unbelievable deal. This radio, complete with the SMU-5000, DMU-2000, cables, original box and hand mic had just been relisted by HRO at a ridiculously fantastic price – well below the going rate on QRZ and other such used gear communities. I jumped on it.
To my delight, not only did it arrive quickly, but it looked spotless. I later learned it had just come back from Yaesu with a clean bill of health.
This has become my go to radio for SSB voice operation. It comes with a nice array of tools to deal with QRM and QRN, making operation more pleasurable for me and less objectionable for my wife who has never been a fan of "radio static".
My tip of the month is this: check the big distributors for great deals on used gear. It worked for me!